Residential Community Fitness & Wellness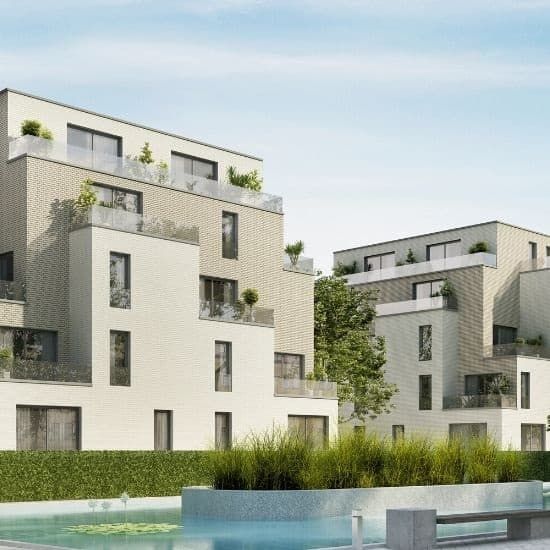 Residential Community Fitness Amenities
Over the past decade, we've become experts in building community through fitness experiences. Strive designs, equips, and manages fitness amenities for multi-family living, hotels, corporate, and commercial projects. Post-build, we provide full staffing and management including:
Fitness classes
Personal training
Gym management
Seeking Onsite Fitness Offerings for a Residential Community?
Welcome to Strive Well-Being! Working with a range of residential communities, we provide onsite fitness offerings. Strive fitness services include:
Exercise classes
Personal training
On-site fitness center staffing
On-site fitness center management
Ready to Transform Your Community Fitness Experience?
We add value for your residents. Our residential community services help senior living centers, luxury condo communities, and upscale residential communities enhance their overall culture of health. We'll update your residential community amenities with modern on-site fitness design.
Let us help you turn underutilized areas into productive fitness spaces. Parking lots, roof tops, lobbies and common areas can be made into highly utilized areas. Our modern fitness facilities will be valued and utilized by your residents and tenants.
Strive community fitness amenities reduce property churn. So you can rest easy, knowing you've added value to your community, The best part is, it's hassle-free.
We'll work with your budget to provide amenities, customized to your property. With over 80 different classes to choose from, we're sure to meet the fitness and wellness needs of your population. Some of our most requested onsite fitness classes:
Yoga
Body sculpt
Fast-Strong Fit
HIT
Mat Pilates
Tabat Training
TRX Circuit Training
Zumba
You don't need to worry about a thing. We'll take care of:
Hiring pre-screened certified instructors
Providing your residents with on the spot liability waivers
Scheduling and managing classes
Reporting and assessments
Marketing tools and communications
We help residential communities meet fitness and wellness objectives. Implementing residential community wellness and fitness initiatives is easy, when you partner with Strive. We'll simplify your job with our turnkey solutions. Strive onsite offerings for residential communities include:
Program design and development
Developing on-site fitness centers
Providing on-site fitness classes
On-site personal training
Delivering health education
Organizing community activities and events
Are Strive's Programs Available Nationwide?
Yes, Strive's on-site fitness offerings are available nationwide. Strive has the capacity and experience to support residential properties across different states and regions.
What's it Like Working with Strive?
Working with Strive, you'll be assigned a dedicated account management team. Your account manager, will take care of all project coordination and administration. This alleviates internal  burdens for site property managers and staff. Be assured that we're hands-on, taking care of all details for your residental fitness program.
Contact us today, to learn more about our residential community fitness and wellness services. Spend less time and money managing on-site classes. Let Strive supply your facility with fitness personnel. We handle it all – saving you time and adding value to your property. Strive makes fitness easy!