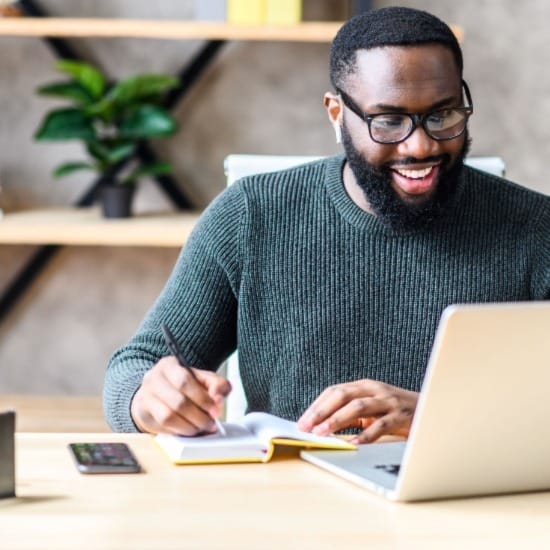 Corporate Health Talks
Employees nationwide want to live healthier, more balanced lives, but they don't know where to start, and they can't find the time. Organizations can help employees overcome common struggles like low productivity, frequent sick days, and stress overload with a foundational understanding of cause and prevention.
Corporate health talks empower employees to take control of their well-being, in a convenient and compelling way. Curated specifically for you, health talks leverage expert speakers to provide valuable information and inspire action. From practical strategies for managing chronic health conditions to fun stress relief techniques, health talks are an effective way for employees to take a break from daily work to invest in their health.
Strive Health Talks
Strive provides health talks nationwide, fully administered by our highly experienced team and dedicated project manager. Our virtual health talks include a recording for long-term value, and onsite delivery of health talks varies by region.
Strive's health talks are not pulled off the shelf — each session is curated exclusively for your employees. Topics can be selected from our catalog, or specified by you, and often align with the specific challenges your employees face (i.e., Diabetes, Hypertension, Depression, etc.). Partnering with Strive makes it easy for your internal program administrators, as we handle:
Recruiting and hiring nationally-certified specialists
Online enrollment system and liability waiver management
Marketing communications
Coordination
Engagement data and reporting
Invoicing
Examples of Corporate Health Talks
Mental/Emotional Well-Being
Powerful Stress-Busting Techniques
De-Stigmatizing Conversations About Mental Health
The Role of Nutrition and Physical Activity in Managing Mental Health
Tools and Resources for Preventing & Managing Depression
Attitude of Gratitude: Cultivating a Positive Mindset for a Happier Life
Physical Well-Being
Fitness as a Catalyst for Personal Empowerment & Transformation
How to Incorporate Fitness into Your Daily Routine
The Connection Between Physical Fitness & Mental Wellness
Daily Stretches to Support Optimal Well-Being
Releasing Tension in the Neck & Shoulders
Nutritional Well-Being
Finding Harmony in Food: The Importance of Balance and Moderation
The Healing Potential of Food
Same Dishes, Healthier Swaps
Healthy Smoothie & Green Juice 101
How to Effectively Manage High Cholesterol
Environmental Well-Being
Creating a Healthy Home
How Nature is Therapeutic for the Mind, Body, & Soul
Sustainable Practices for a Balanced and Harmonious Life
Environmental Well-Being 101
The Mind-Body Benefits of Nature Mindfulness
Social Well-Being
Balancing Intellectual Excellence with Emotional Intelligence
The Importance of Self-Care in Maintaining Healthy Relationships
Coping with Social Anxiety
Understanding the Implications of Loneliness
Building Social Resilience for Challenging Circumstances