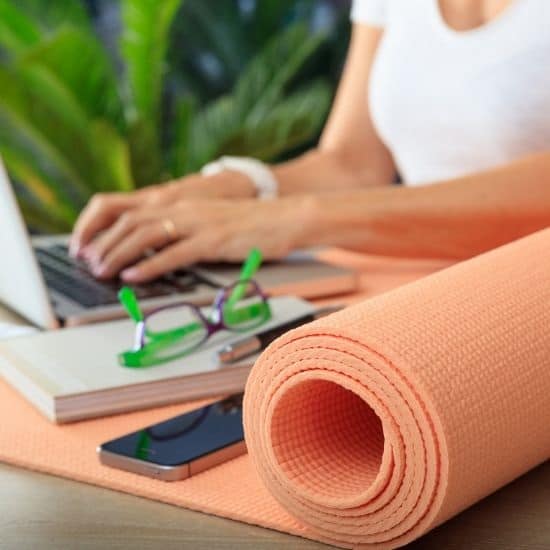 Wellness Coordinators
Bringing on-board an onsite wellness coordinator can support your corporate initiative by managing and coordinating your workplace wellness programs. Let our wellness coordinators take care of your full-time or part-time needs. Their focus is on —
nutrition.

physical activity.

weight management.

stress management.

reduction of risk for chronic disease.
Onsite wellness coordinators
Onsite wellness coordinators provide employees with prevention and lifestyle intervention services.
Let our wellness coordinators develop, coordinate, manage, and maintain your wellness programming. Their objective is health risk and medical cost deduction. And encouraging healthy lifestyles. They'll work with your internal wellness team and HR to promote well-being to your employees. Hire an onsite wellness program manager to:
Enhance employee buy-in.

Assist with implementation.

Promote and communicate initiatives.
What does a Strive onsite wellness coordinator do?
They integrate wellness into a company's culture by:
Collaborating to drive engagement in healthy activities.
Providing leadership, support and resources to wellness initiatives.
Executing against project milestones.
Implementing onsite health promotion programs such as health screenings.
Managing vendor resources to meet program objectives.
Integrating trending feedback from wellness programs.
Attending company discussions and meetings as needed.
Bring a wellness coordinator onsite to help with facilitating health and wellness programs and events. They can arrange lunch and learns, and health education workshops. Wellness coordinators may facilitate cooking demonstrations, or onsite fitness and yoga classes. They utilize metrics to define, track and report on program activities, participation and results.
Don't take it from us, find out what a Strive client has to say:
"Hiring Strive Well-Being has been one of the best decisions I made as a Wellness Program Manager. Working with Strive has enabled me to reduce the amount of time that I spend weekly on administrative tasks like creating calendars, or coordinating rooms. The pool of local wellness instructors that they have cultivated has allowed a lot of flexibility for the wellness schedule and also has reduced my stress."
Gina R., Wellness Program Manager
Who are Strive onsite wellness coordinators?
They have qualifications of:
• Bachelor's degree in Exercise Science, Public Health or related field
• Experience with planning, implementing and measuring programs based around ROI
• Certification from a nationally recognized organization or 2+ years wellness coordinator experience
Who hires onsite wellness coordinators?
Lots of various organizations hire and employ wellness coordinators onsite. School districts, cities, counties, hospitals and municipalities utilize their services. Mainly the people who hire Strive onsite wellness coordinators need a team to help them implement wellness. They need someone to manage and coordinate their wellness programs. Whether it's 10-20- or 30-hours a week, or full time at 40-hours per week, we have your back. 
What about liability?
No need to worry. Your organization is fully covered by Strive's comprehensive liability insurance. We cover all the bases for you. 
What if I need wellness coordinators nationwide?
Again, Strive has your back. We can provide onsite wellness teams all across the country. So, whether you have one location or many, we have you covered. Strive makes wellness easy!