Athletic Trainers Nationwide
Prevent Injuries for Students & Athletes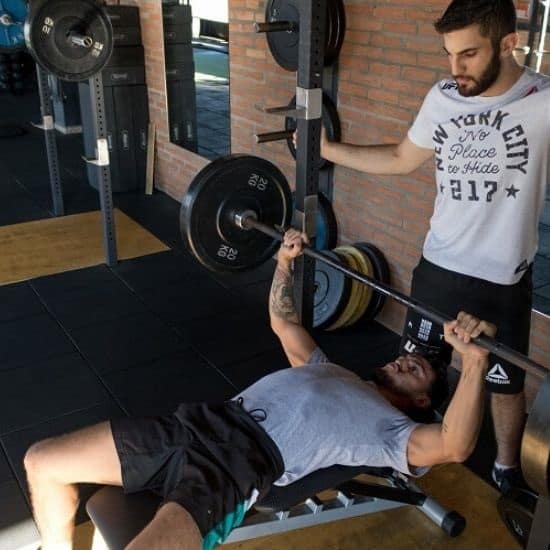 Athletic Trainers Nationwide
Whether in the military or playing sports, young people put tremendous pressure on their still-developing bodies. Injuries at this level can end dreams, and alter lives that are just beginning.
Athletic training is an American Medical Association (AMA) recognized health care profession. Athletic training involves injury –
Prevention
Examination
Diagnosis
Treatment
Rehabilitation
School Athletic Trainers Nationwide Create Programs to:
Prevent injuries
Identify unsafe conditions
Provide emergency care immediately after injury occurs
Athletes and high school football players, are at risk of concussions. Studies show that repeated head trauma or concussions can lead to:
Permanent brain changes
Cognitive impairment
Memory issues
Reduced processing speed
Depression
Increased risk of suicide
Possible increased risk of developing Alzheimer's and dementia
What's the Difference Between Fitness and Athletic Trainers?
To practice, an athletic trainer must pass a certification exam. They usually need to become credentialed by the state. They often collaborate with physicians. Athletic trainers focus on evidence-based practices and treatments like:
Prevention
Clinical evaluation and diagnosis
Immediate and emergency care
Treatment and rehabilitation
Professional health and well-being
Athletic trainers are recognized by the Health Resources Services Administration and the Department of Health and Human Services as an allied health care profession.
How do Athletic Trainers Prevent Injuries from Occurring?
Athletic trainers who work with athletes don't just diagnosis and treat injuries after they happen. These professionals take steps to prevent injuries from occurring. This includes creating sport-specific conditioning and strengthening programs. Athletic programs help build muscles and endurance. Another responsibility of athletic trainers is teaching their clients correct techniques and forms.
The goal is to prevent unnecessary stain and reduce the risk of injury. Athletic trainers offer nutritional advice and weight management strategies, working to optimize health and safety. They may work on modifying movements – like adjusting the way a soldier marches – to prevent musculoskeletal injuries in the feet. Working with athletes, they may be responsible for equipment and gear.  Thus giving athletes safety advantages via shoes or helmets.
Athletic trainers assess environmental conditions, like excessive heat, that could become dangerous during physical activity. If injury does occur, athletic trainers are qualified to provide immediate assessment and treatment onsite. Taking into account individual circumstances, they'll determine the best injury management protocol. They're trained and ready to establish comprehensive rehabilitation.   
Who are Strive Athletic Trainers?
Strive athletic trainers are a nationwide network of pre-screened, fully-credentialed athletic trainers. We're prepared to provide qualified personnel in multiple locations.
You Can Rely on Your Strive Athletic Trainer to:
Attend all training, events, and practices in professional attire
Bring necessary medical supplies and equipment (first aid, crutches) to all events
Be prepared to assist in the event of injury or medical emergency
Offer advice on if or when a student can return to play
Provide basic first aid and taping
Create rehabilitation programs
Follow up to reassess injuries as needed
Assist with gait training, crutch fitting, orthotics, or other equipment
Maintain medical records
Act as liaison between athletes, family, physicians, specialists, and the school
Design and implement home exercise programs
Answer questions and offer education about injuries
Inventory supplies and make purchasing requests
Sports Injuries are Serious for Young Athletes
Student athletes get hurt playing sports. An estimated 7.8 million high school students play organized sports, resulting in over 1.1 million injuries each year. These are most often strains and sprains. Although concussion, contusions, and fractures are common. About 7% of injuries are severe enough to require surgery. Injuries to young soldiers and athletes —
Have implications for proper physical and mental development
Can result in lifelong conditions or disabilities
Strive American Medical Association athletic training is part of a Musculoskeletal Strengthening Program. Student athletes in high school are a population served by Strive athletic trainers.
​How Frequently do Sports Injuries Occur?
Nationwide, 30 million children participating in sports account for about 3.5 million injuries each year. A listing of injury by sport is here, conducted by the National SAFE Kids Campaign and the American Academy of Pediatrics.
Physically-active adolescents and bodily injuries are very common. Because our bodies are still growing and developing into our early 20's, young athletes and service members are more susceptible to injuries than their adult counterparts. Bones grow at a faster rate than other tissue. So, in young people, the muscles and tendons that surround growing bones, can get pulled tight, leaving them vulnerable to injury. The growth plates– or developing cartilage where bone growth occurs –can be injured, interfering with bone development.
How do Strive Athletic Training Programs Work?
Your Strive project coordinator will handle every aspect of your athletic training program. Starting with coordinating the right staff and necessary equipment. Whether you require standalone athletic training, or additional services, your Strive project manager will coordinate each component. A complimentary program could be Strive Onsite Stretching or Fitness Classes.
What About Liability Issues?
We simplify liability with comprehensive coverage and a provision of services. Thus, your organization is fully-indemnified of risk. Bottom line is, working with Strive means you'll have one point of contact, at one company. Strive reduces your time spent on administration and billing. Strive simplifies wellness for you.