Onsite Personal Training
Personal trainers have a positive impact
on client health and fitness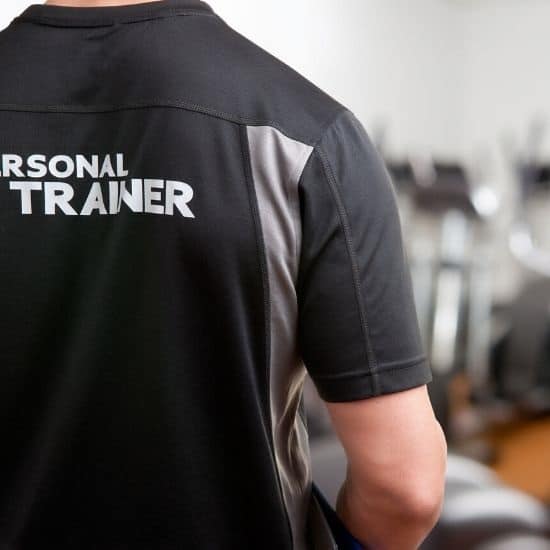 Hire an Onsite Personal Training Company
To positively impact your organization. The effect personal trainers have on changing how people feel about exercise, and their own abilities is remarkable. 
After completing a 10-week personal training program, 73% of participants improved their attitudes about exercise. As a result, they became motivated to participate in physical activity.
Onsite personal training services are great for staffing employee gyms and community fitness center.
Why hire an onsite personal training company?
The sedentary work style and lifestyle of Americans contribute to obesity and illness.  In efforts to combat this, employers and residential living facilities are hiring personal trainers. An onsite personal training service is a cost-effective alternative to hiring full-time on-site staff. 
What services does a onsite personal training company provide?
They provide onsite personal trainers and qualified professionals on an as-needed basis. These professionals work within your budget to meet your needs. They can:
Teach fitness classes.

Provide fitness advice and instruction.

Manage your fitness program.
Onsite personal training includes education about health. It can provide training for how to move safely and correctly. And motivate and encourage program participants. We all know the benefits of exercise, and the dangers of obesity. Despite that, only half of Americans meet minimum activity guidelines for aerobic ("cardio") activity.  Just 22% meet combined aerobic and strength training recommendations.
Psychologists are working to understand why Americans fail to work out. They've found that lack of discipline to continue is a factor. Meaning, we can't resist the urge to quit. The other significant factor is worrying about their physical capabilities. Older Americans are particularly concerned over their capabilities. The good news is, personal trainers can help overcome both. Even more surprising is, half of those who start a workout program will quit. The primary factor determining success is called "exercise self-efficacy."
What is exercise self-efficacy?
That's your personal confidence levels in–
Your physical ability to workout.
And your accountability to stick with your efforts.
Personal trainers positively impact exercise self-efficacy by:
Instructing clients on how to perform exercises correctly — until they're confident they've mastered the moves and can complete them independently.

Helping clients set specific, measurable, achievable goals.

Keeping logs that chart progress toward to those goals.

Fostering more self-confidence.

Using visualization exercises to help clients imagine success and overcome fears.

Providing verbal, positive encouragement and support.

Teaching clients positive self-talk – like "I did this last week, I can do it today!"

Increasing confidence and self-esteem.
What are benefits of hiring an onsite personal training company?
Your population will experience a full range of physical and psychological benefits. Studies show that personal trainers have a positive impact, on health and fitness of their clients. After 12 weeks of working with a personal trainer, using free weights and resistance machines, young men significantly increased:
How much they were able to lift.
Their body mass.
Overall strength.
College students who met with a personal trainer for a weekly 30-minute session, reported reducing sitting time to 25% – compared with 50% for the control group – in just six weeks. A small-group personal training program improved participants' health, energy, and self-confidence about being able to exercise. It also created a sense of belonging and community.
Who are Strive onsite personal trainers?
Our onsite personal trainers have nationally-recognized fitness certifications. They —
are pre-screened.
undergo thorough background checks.
have reference checks.
are verifiably certified.
Strive personal trainers meet our experience requirements and are fully-qualified to:
Assess participants.
Teach classes.
Provide exercise demonstrations.
Create individualized workout plans.
Offer evaluation throughout the personal training program.
Personal trainers work with individuals or groups. They're experienced in residential community, health system, and hospital settings. They work with assisted-living residents, physicians, and employees. 
Our onsite personal training takes into account the size and limitations of your fitness facilities. We'll help you define the individual needs of your participants. Then, we make necessary accommodations for physical limitations, disabilities, or medical conditions.
A personal trainer is a certified fitness professional, who works with individuals or groups, creating safe and effective workout programs. They start by:
Providing fitness or health assessments.

Helping clients to identify specific goals for improvement.

Creating workout plans to reach those goals.
How is onsite personal training funded?
Strive onsite personal training programs can be funded entirely by your organization. Another option is having participants contribute on a per-session basis, or by paying a monthly fee. No matter how your program is structured, we'll handle all billing and invoicing. We've developed relationships with large health plans and directly invoice many insurance companies as a strategic vendor.
If you're fully-supporting corporate personal training programs internally, we'll work with Wellness Dollars. Or we can utilize other healthcare funding programs, to accommodate budgeting needs.
Can I hire onsite personal training services nationwide?
Yes. Strive operates nationwide. We customize your onsite fitness services in one facility, or nationwide.
Create a well-rounded initiative for your employees or residents. Strive fitness and wellness programs can be combined. Personal training works great with our stress management services. Each component you add to your wellness programming will be seamless incorporated and handled by Strive.
Provide something for everyone. Offer Strive musculoskeletal strengthening programs to keep your population fit.
What can I expect working with Strive?
You'll be assigned a personal program manager as your point-person. Your program manager will handle your onsite personal training initiative. They'll take care of:
Hiring qualified, pre-screened personal trainers.

Providing marketing materials to get the word out about personal training.

Handling enrollment, distribution, and management of liability forms.

Offering reports and assessments, accommodating real-time adjustments.

All invoicing – billing insurance companies directly, when possible.

Managing administration for your wellness program.
This frees you up to enjoy the benefits of your Strive onsite personal training program. We make fitness and wellness easy for you!