Wellness Consultants
Corporate Wellness Consulting & Wellness Program Development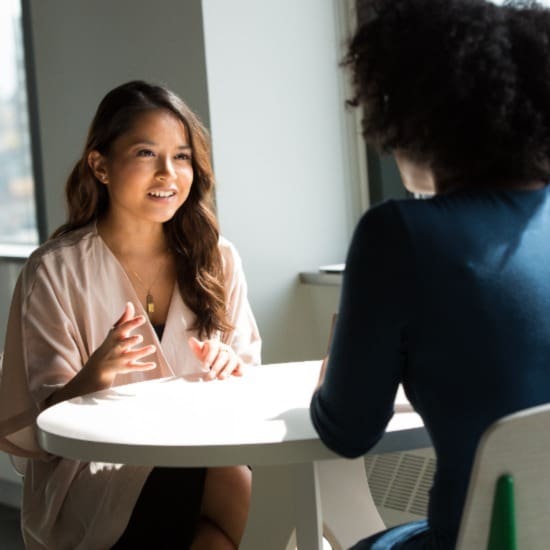 Corporate Wellness Consultants
Organizations seeking to develop and maintain successful wellness programs can utilize Strive wellness consultants to provide expert guidance, tailored strategies, and proactive support. More than a best practice, wellness programs are a vital business strategy that require clear goals and direction for maximum engagement and sustainability.
Strive is routinely brought in to consult for large public agencies, such as the City of San Diego and the state of CA, and to support the CDC in implementing wellness programs. Our team is highly experienced and equipped with a full spectrum of services and resources to develop, coordinate, and manage corporate wellness programs.
Strive Wellness Consulting & Wellness Program Development
There are five key factors that predict ongoing success when designing wellness programs for sustainability.
Committed Leadership
Early leadership support is crucial for creating a culture of health within an organization. Strive wellness consultants recognize the importance of leaders' visible support and work closely with both upper and middle management to understand the unique challenges facing their employee population. They strive to help stakeholders acknowledge work as a determinant of employee well-being.
Data Collection
To ensure the success of a wellness program, collecting ongoing data and employee insights is crucial. Strive wellness consultants prioritize gathering valuable feedback from employees during the planning stages and throughout the duration of the program. Our registration platform tracks participation and engagement data, enabling us to evolve and optimize the initiative over time.
Consistent Programming
Strive wellness consultants help clients plan their wellness program with (typically) an annual playbook. Setting an annual budget is practically and administratively efficient. From a planning perspective, an annual playbook allows the wellness program to be consistent amid competing priorities and demonstrates a commitment to wellness.
Promotion
Strive's team provides all marketing communications to keep employees aware of and engaged in wellness initiatives. Employees also receive automatic reminder notifications and calendar invites upon registering for a class.
Evaluation
Implementing a wellness program is just the beginning. Clients receive monthly reporting from Strive and programmatic recommendations to evolve the program with the changing needs and interests of the employee population over time. This also helps stakeholders assess the success of the initiative.
When it comes to wellness, we encourage our clients to leverage a Value of Investment (VOI) analysis as it better reflects the success of a wellness program than a Return on Investment (ROI) analysis. While you can track money saved such as reduced health claims, there's more value to be had by focusing on:
The physical and mental health & health behaviors of the workforce
Participation data
Employee satisfaction
Attendance and productivity
Retention rates (low turnover)
Positive work environment with happy people
Strive Wellness Consultants Emphasize Safety
Let's talk about liability. Working with Strive fully indemnifies clients of any liability risks due to the systems we have in place. Many organizations call on us after experiencing a liability breach. Reach out to a Strive wellness consultant for insights on best practices surrounding liability waivers — even for meditation classes.
FAQs
What Credentials Do Strive Wellness Consultants Have?
Strive certified wellness consultants have the designations of:
Certified Corporate Wellness Specialists (CCWS)
Faculty Wellness Council of America (WELCOA)
What is a Wellness Consultant?
The goal of a wellness consultant is to help organizations create a culture of health that supports employee well-being and improves organizational outcomes. They may offer a range of services, including program design, employee engagement strategies, health and wellness education, data collection and analysis, and ongoing program evaluation and optimization.