Art Therapist Services for Community Wellness
"Art washes from the soul the dust of everyday life." ~ Pablo Picasso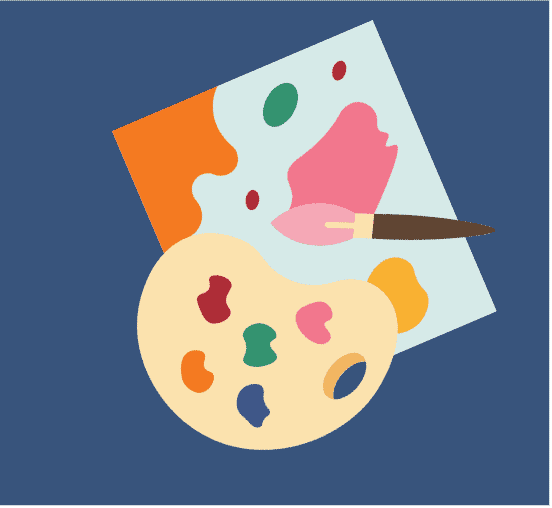 Art Therapy Helps Community Wellness
Have you ever doodled during a nerve-wracking meeting or blasted the radio while sitting in traffic?
If so, then you know how effective art can be at soothing stress. That's the idea behind art therapy. Strive Art Therapist Services are a mental health treatment combining the creative process with traditional therapeutic principles. Strive art therapy programs are appropriate for:
Senior living centers
Nursing homes
Retirement communities
Government assisted living centers
What are Strive Art Therapist Services?
In Strive Art Therapist Services, participants use artistic media – paint, pencils, or clay – to create works of art. Guided by an art therapist, they use those creations to:
Learn about their feelings
Deal with emotional conflict
Lower anxiety levels
Gain more self-understanding
Control their behavior or addictions
Improve social interactions
Develop self-esteem
Gain a more solid grasp on reality
What is Art Therapy?
You're probably familiar with the "right brain" and "left brain". Each side of the brain, controls certain aspects of thinking and communication. By creating art, patients stimulate the "right brain," which handles emotion and creativity. The right brain processes information and transfers it to the left brain. That's the "analytical brain," which converts information into language and memory. Participants feel better after an art therapy class. They are happier, more content, relaxed. They get involved and change their state of mind. It helps them engage the right side of their brain and promotes well-being. 
Art Therapy was developed in the 1940s' by British artist, Adrian Hill. In the hospital recovering from tuberculosis, he passed the time by drawing. He noticed its soothing effects. Hill started working with patients using drawing. He was joined by another British artist, Edward Adamson. Adamson built on Hill's work, treating patients with art therapy. In Britain, he became known as the "Father of Art Therapy." Adamson helped establish the British Association of Art Therapists, in 1964. Since then, art therapy has evolved into a comprehensive therapeutic treatment. It combines traditional psychotherapy, with a psychological understanding of the creative process.
​Who do Art Therapist Services Help?
Strive art therapy programs provide relief to:
Veterans suffering from PTSD
Seniors who have dementia
Adults and children dealing with trauma
Even people not dealing with serious emotional issues find stress relief via artistic endeavors. This is certainly apparent by the popularity of adult coloring books.
What do Art Therapist Services Include?
It includes a range of artistic activities:
Painting
Drawing
Origami
Clay work
Art therapist services may incorporate visits to art galleries, and art appreciation. Now, it has even branched into the digital world. Participants use computers to make collages, illustrations, and films. Art therapy may even be delivered through or distributed by social media.
How Can Art Therapists Help Communities?
Art therapists benefit communities in many ways:
Participants get an outlet to express emotions and conflicts
They develop and strengthen fine motor skills and coordination
Art Therapy group classes foster a sense of community and belonging
Many art therapy participants feel a sense of accomplishment after creating a work of art. Thus, it's potentially effective at boosting confidence and self-esteem.
According to the Art Therapy Association 
"Art therapy is an integrative mental health and human services profession that enriches the lives of individuals, families, and communities through active art-making, creative process, applied psychological theory, and human experience within a psychotherapeutic relationship."
On their website, the Art Therapy Association describes the profession like this:
Art therapy, facilitated by a professional art therapist, effectively supports personal and relational treatment goals as well as community concerns. It's used to improve cognitive and sensorimotor functions, foster self-esteem and self-awareness, cultivate emotional resilience, promote insight, enhance social skills, reduce and resolve conflicts and distress, and advance societal and ecological change.
Is Art Therapy New?
Yes. It's a relatively new treatment. Nonetheless, scientific research shows art therapy programs can treat a wide range of conditions. One study found that dementia patients participating in three weeks of art appreciation and art creation, experienced short-term improvements in memory and verbal functioning. Preliminary research suggests that art therapy has positive associations with:
Reducing anxiety
Reducing depression
Helping with pain management
Lowering stress and cortisol levels
Reducing the length of hospital stays
Processing trauma, including PTSD
Benefits of art therapy extends to caregivers. It increases the bond between patients and those who care for them. Art therapy can improve patient symptoms – like quality and duration of sleep. This consequently reduces the burden on caregivers, improving their quality of life.
How do Strive Art Therapist Services Work?
Teachers of Strive Art Therapist programs are trained in art and psychological therapy. They've earned Master's Degrees in a psychology, counseling, art, art education, or a related field. Each teacher has minimum five years' experience developing, implementing, and managing art instruction in a skilled nursing facility and/or acute care facility. Master-level clinicians also completed a significant number of hours in studio art. They're proficient in drawing, painting, and sculpture. Strive certified art therapists work with all ages in individual, small, or large group settings.
You'll be assigned a Strive project manager to help you create an onsite art therapy program. Together you'll decide on offering either group or individual classes. Small group sessions are designed for 5-8 participants. Large group sessions can accommodate 15-20 participants. Strive art therapy classes focus solely on painting. Strive instructors adjust classes to accommodate the skills and abilities of each participant. This ensures that each attendee feels included and accepted.
Art therapy can be tailored to:
Community outreach programs
Medical institutions
Rehabilitation centers
Team building at corporations
Stress management activities
Are Strive Art Therapist Services Local or Nationwide?
Art therapy classes delivered by Strive ensure nationwide presence. Whether you need classes for a single senior living center, or for communities located across the country, Strive can handle that. Strive Well-Being will orchestrate a comprehensive art therapy program to accommodate your needs. Your Strive project manager will:
Find the right instructors
Organize necessary equipment and supplies
Provide marketing materials
Handle class enrollment
Manage administration and billing
You'll get a single invoice, including all program components. You'll only deal with one point of contact.
Strive makes wellness easy!