Employee Health
Screenings are crucial
 for identifying health risks and early disease detection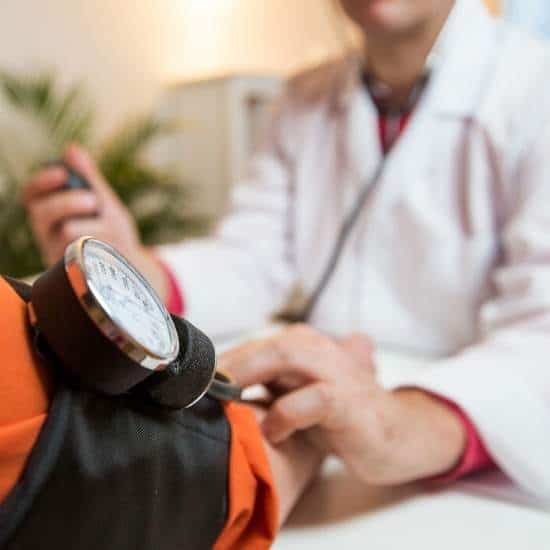 Employee Health Screenings
Did you know, that Americans only use preventative care at half the recommended rate? That means employers could be spending unnecessary healthcare dollars for preventable chronic conditions. At the same time, they're losing billions of dollars, on employees calling out sick.
Prevent illness and reduce your organizations healthcare spending with Strive employee health screenings. Including health screening events in your workplace wellness program, gives your employees easy access to crucial screenings. Furthermore, it may halt illness and lower healthcare spending.
What is the cost of not providing employee health screenings?
Roughly 69 million workers miss work due to illness each year. This costs the economy $260 billion in lost productivity. Additionally, seven out of ten deaths are caused by chronic diseases. Heart disease, cancer, and chronic lower respiratory disease account for 72% of those deaths. These diseases all have potential to be prevented by making healthy changes. A statistic shows that 34% of heart disease and 33% of strokes could have been prevented.
When employees fail to get regular health screenings, they don't know they're at risk. Thus, they aren't empowered to make changes to stop these diseases from progressing. For many Americans, ignorance is bliss, and it's leading to early death.
What is a Strive Healthy Day Event?
Full biometric health screenings are time consuming, intrusive, and expensive. There are alternatives offering many of the same benefits. By request from many clients and health insurance partners, we developed the "Strive Healthy Day Event."
Strive Healthy Day Events deliver evidence-based health screenings at a fraction of the cost of biometric testing. This makes employee health screenings simpler, less intrusive, and more accessible. Here's how it works. Your Strive Healthy Day Event will be scheduled for a three-hour window. Each event supports 50 employees. You can schedule events simultaneously, to provide screenings for a bigger workforce.
We'll schedule your employees for specific time slots during the event. Individual screenings take 10-minutes to complete. All screenings are administered by certified fitness/health specialists in accordance with HIPAA requirements. Employees move through different "screening stations" for the following assessments:
weight
body fat percentage
body mass index (BMI)
blood pressure
circumference measurements
How is Strive Healthy Day organized?
At each station, employee data is collected on a 3 x 5 card and stored by the screener. After your event, Strive will compile the collected information to prepare a HIPAA-compliant summary report. This report is for your employee, and other involved parties, as allowed by HIPAA privacy rules.
Science-based health screenings, like Strive Healthy Day help employees avoid unnecessary tests and procedures. The result is reduced healthcare costs and increased quality of healthcare. It's a win-win! Evidence-based preventative services reduce the risk of developing certain diseases. And reduce the risk of dying from some types of cancer, heart disease, and diabetes.
Is biometric screening effective?
Yes, biometric screening is effective. In fact, research has found that blood pressure screening is effective at reducing the risk of cardiovascular disease and stroke. Obesity screening like BMI measurement or waist circumference measurement is effective in identifying at-risk adults for early intervention. In fact, screening for obesity is recommended by the World Health Organization.
Weight, waist circumference, and blood pressure measurements are effective at identifying risk for metabolic syndrome. In fact, waist circumference can be a predictor of heart disease and diabetes. The CDC has guidelines on recommended BMI percentiles, by age. Their report states that in young adults, a BMI greater than or equal to 30 is considered obesity.
How frequently are health screening events recommended?
Healthy Day Events are recommended on a quarterly basis. This gives your employees opportunity to make and track health changes over time. It helps motivate employees to participate in other components of your wellness program. You'll find it generates engagement with your calendar of wellness initiatives. Employees look forward to seeing progress made toward wellness goals. 
Are employee health screenings easy to set up?
Yes! Your Strive project manager works in tandem with you, scheduling employee Healthy Day Events at suitable times. They'll help with advising how many sessions you'll need to accommodate your entire staff. Then, we handle everything, including:
Marketing your event by providing posters, flyers and marketing materials.
Coordinating your Healthy Day Event location and setup.
Hiring certified, pre-screened staff to facilitate the employee health screenings.
Scheduling employees for 10-minute screening appointments.
Collecting and storing all data according to HIPAA guidelines.
Preparing and sharing screening reports according to HIPAA requirements.
Handling administration and invoicing, minimizing your administrative time.
Integrate Strive services, like Stress Management programs, with health screening events. Your Strive project manager will integrate every element you wish to incorporate. Our services can be implemented in a single location or nationwide.
You'll work with a personal project manager assigned to your account. That single point of contact will help you create a complete workplace fitness and wellness program, including health screening events. We've achieved strategic vendor status with large health insurance providers. Thus, we're allowed to directly bill these partner companies for wellness program components, like health screening events.
Interested to learn how we can help you work with medical financing initiatives? Let us help you utilize Wellness Dollars, to accommodate your wellness spending needs.