Diabetes Prevention
Help Your Community Stop Diabetes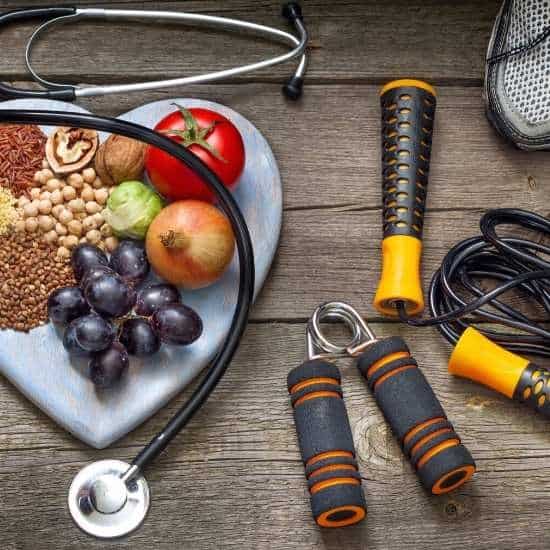 Diabetes Prevention Works
More than 84 million Americans have prediabetes. Wellness-invested organizations, community centers and residential living facilities, seek out ways to help people prevent type 2 diabetes. One solution to this dilemma, is Strive diabetes prevention program. Making behavioral and lifestyle changes can completely reverse prediabetes.
Is Diabetes Common?
Unfortunately, yes. Roughly one in three Americans have prediabetes. More than 84 million Americans have prediabetes. Incredibly, 90% don't realize it. However, it can be easily diagnosed with a blood test from your doctor.​ Some people are at higher risk than others. You may be more likely to have the condition if you are:
Overweight
African American
Hispanic/Latino
American Indian
Pacific Islander
Asian
Over the age of 45
Additionally, if your parents or siblings have diabetes. Or if you:
Have polycystic ovary syndrome
Had gestational diabetes during pregnancy
Birthed a baby weighing over nine pounds
Get physical exercise less than three times a week
What is Prediabetes?
Prediabetes is an indication that you're on the path toward diabetes. However, with appropriate health changes, it can be reversed. At this point, blood sugar levels are above average. But they are not high enough that diabetes has developed. Chances of experiencing heart disease and stroke increase with prediabetes.
​What is Type 2 Diabetes?
Diabetes occurs when your blood sugar is too high for too long. Your body doesn't make enough insulin. Or it doesn't properly use the insulin you have. As a result, the body cannot process glucose from foods you eat. Insulin is the body's primary source of energy. Thus, glucose stays in the blood and doesn't reach the cells. This eventually leads to a lot of health problems. Health problems that include heart and kidney disease, nerve damage, or foot problems. It's important to know that once you develop type 2 diabetes, it can't be reversed. It's a condition you'll have to manage for the rest of your life.
​Can Prediabetes be Reversed?
Yes. Research shows two major lifestyle and health changes that drastically reduce the likelihood of developing diabetes, and can even reverse prediabetes:
Losing weight
Getting more exercise
For maximum results, experts recommend:
Losing 5% to 7% of your body weight – or about 15 pounds for a 250-pound person
Getting 150 minutes of brisk physical activity – or 30 minutes, five days a week
To help reduce the risk of developing Type 2 diabetes, the CDC and National Institute of Diabetes and Digestive and Kidney Diseases support effective diabetes prevention programs. Strive Well-Being can help you plan a Diabetes Prevention Program, tailored to your audience and your resources.
Is Strive Diabetes Prevention Program Effective?
Yes. Strive's CDC recognized National Diabetes Prevention Program, can help your community reduce the risk of developing diabetes.
How does Diabetes Prevention Work?
It helps by stopping prediabetes in the early stages. Working in accordance with CDC program guidelines, participants in Strives' diabetes prevention program:
Receive help from trained lifestyle coaches to make lasting lifestyle changes
Learn easy ways to incorporate better nutrition and more activity
Get stress management and motivation tips
Join a supportive community working to reverse prediabetes
Strive Diabetes Prevention Community Wellness Programs help at-risk participants make lifestyle changes. These lifestyle changes are specifically-designed to prevent diabetes from developing. The CDC's National Diabetes Prevention Program helps participants reduce the likelihood of developing diabetes. In fact, that liklihood is shown to be reduced by 58% – and 71% for those over age 60.
How Long does Strive Diabetes Prevention Program Take?
Strive's diabetes prevention program lasts a full year, with weekly meetings for four months, and monthly meetings for eight months. This provides participants time to learn new healthy habits, making sure they're able to stick with them over time.
Who are the Instructors for Strive Diabetes Prevention Program?
Strive instructors are fully certified and have received degrees as lifestyle coaches. They've undergone extensive background, reference, and credential checks. Each instructor is required to have experience working with all ages, to reach a wide range of health goals. They may have experience in health-issue prevention.
Trainer lifestyle coaches – and group participants – offer guidance, motivation, and encouragement along the way. They can get a patient back on track, who may be struggling with establishing new healthy behaviors. Under the guidance of trainer coaches, participants learn:
How to eat more healthfully, without giving up favorite foods
Ways to add exercise to a time-crunched schedule
Facts about diabetes and how specific behaviors can reduce the risk of developing it
How to identify and deal with food triggers
Techniques to deal with obstacle situations, like eating out
Best practices for tracking food and activity
Ways to stay motivated
Strive Community Evidence-Based Health Programs Include:
Dance Therapy
Healthy Living Workshops
Hypertension Prevention Program
Onsite stretching and group fitness classes further engage your community, in healthy changes. Offer a combination of wellness and fitness programs to keep your community well.
How will my Strive Diabetes Prevention Program be Managed?
You'll be assigned a Strive project manager to work with your organization. They'll serve as a single point of contact for your community health initiative. The Strive program coordinator will take care of your full program, including:
Marketing to announce your diabetes prevention program
Enrollment and program sign up
Distribution and management of electronic liability waivers
Hiring certified, pre-screened trainer lifestyle coaches
Administration and billing
Your organization will be covered by Strive's comprehensive liability insurance. This includes workers' compensation coverage and a provision of services. Thus, you can be assured, that your organization is fully indemnified of risk.
We can help you plan a diabetes prevention program, tailored to your audience and your resources. In case you need to reach populations across the country, Strive programming is available nationwide.