Workplace Wellness Consulting Made Easy
Apply wellness dollars
to fund your fitness and wellness program deployed by Strive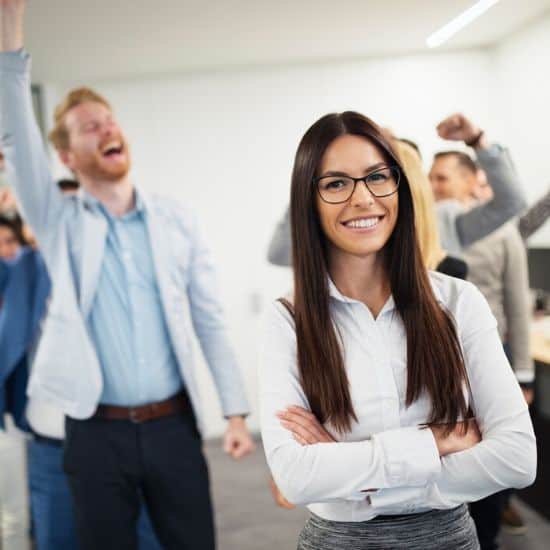 Workplace Wellness Consulting Made Easy
Planning a workplace fitness and wellness program can be a huge task. It's a lot of work to balance competing priorities to create an optimal program. However, when you decide to have Strive implement your workplace wellness offerings, the rest is easy!
Strive Well-Being has years of experience creating employer wellness programs. We understand what works. And have hard data to support it.
Let us make YOU the superstar.
Has your company decided to offer fitness and wellness?
If so, congratulations! You're joining 73% of employers in America committed to supporting the health of their employees. Employee benefits include:
Stress management resources
Fitness classes
Personal training
Onsite nutrition education
Health screenings
What are employer benefits of wellness programs?
increases in employee engagement
higher productivity
reductions in health care spending
Deciding how to create an employee wellness program?
It's a huge step, but what will you do next? You likely have lots of questions…
Questions about creating a workplace wellness program:
How to tailor your wellness program to specific workforce needs?
Will my staff get excited to participate in wellness?
Which best practices result in significant employee health improvements?
Can I find certified instructors?
What about liability insurance to protect your organization? 
What makes a wellness program successful?
For an employer-sponsored wellness program to be successful, it needs to affect real health change for employees. And deliver real ROI for employers. It needs to:
be well-crafted with offerings that appeal to your employees.
offer convenience for employees to access and use.
incorporate evidence-based programming.
rely on best practices for health improvement and disease management.
consider legal and regulatory issues and adhere to health care laws.
meet health insurance provider requirements.
work with your budget or financing options (like Wellness Dollars).
Strive is wellness consulting made easy!
Even if you have a team dedicated to fulfilling these goals, creating an employer-sponsored wellness program is overwhelming. It's time-consuming. And expensive.
That's where Strive workplace wellness consulting can help. We'll help you design an employee wellness initiative. It will be developed according to recommended standards. And it will take into account the specific needs of your workforce. We'll work within your budget and your timeline.
Who are Strive wellness consultants?
Strive certified wellness consultants, have the designations of:
Certified Corporate Wellness Specialists (CCWS)
Faculty Wellness Council of America (WELCOA)
Strive workplace wellness consulting is a full-scale turnkey wellness program. We have comprehensive knowledge of over 80 wellness programming options. Strive wellness program choices encompass:
Stress management services

Musculoskeletal strengthening options

Onsite fitness classes

Health coaching
How easy is Strive workplace wellness consulting?
Super easy! We start by partnering with your internal wellness department or point person. Together, we'll develop a plan and identify success metrics. Actively participating in wellness committee meetings, we'll assist with developing your program. Then, we'll make specific recommendations.
Once you've reviewed our recommendations, and have chosen which elements to incorporate, we can help you put the plan into action. Or, if you decide to implement the program on your own, we can provide consulting to assess your success or recommend improvements. 
The result? An outcomes- and evidence-based wellness program.

The superstar is you! You will be able to demonstrate measurable results.
After we've worked with your internal team to determine the size, scope, and elements of your program, you'll be assigned a project manager. Strives' project manager will be your point of contact for the entire wellness initiative.
Your Strive project manager will get your program implemented and keep it running efficiently, including:
Hiring certified instructors or staff for programming.
Arranging necessary equipment or supplies.
Preparing marketing materials and flyers to get your employees excited.
Enrolling or signing up employees for classes, screenings, or events.
Distributing and maintaining employee liability waivers.
Providing comprehensive liability coverage with workers compensation to indemnify your organization.
Assessing programs and reporting on engagement and results.
Making adjustments to programming or scheduling to accommodate your organizations' needs.
Billing – directly invoicing your healthcare provider, when possible.
Streamlining admin to prevent your staff from becoming buried in paperwork from multiple vendors.
What about funding for workplace wellness consulting services?
We've earned strategic vendor status from large health insurance providers. This means we're an approved workplace wellness vendor. Therefore, we can directly bill these insurance companies for wellness services. This may include workplace wellness consulting – and wellness programming.
We'll help you utilize wellness dollars or other medical spending or financing options. This is a great way to pay for Strives' workplace wellness consulting. Apply wellness dollars towards funding your entire fitness and wellness program deployed by Strive.
Nationwide workplace wellness consulting made easy
Whether it's for a small-scale initiative in one location, or a comprehensive wellness program across the country, we have the network and expertise to help you.
Strive makes wellness easy!
Clients Love Strive Well-Being
Over the past 10 years, we've supported virtually every industry sector, including many Fortune 500 companies and government agencies.