Fitness Consulting
for development and design of fitness centers
and fitness program management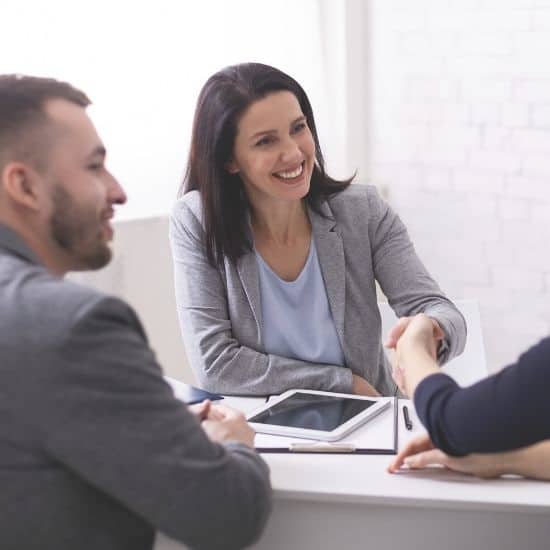 Strive Fitness Consulting Group
Our fitness consulting group manages employee fitness programs and helps with development and design of onsite fitness centers. We can get your fitness center up and running. We provide management services, classes, and staffing. Put our core expertise to work for you!
fitness center design
fitness center development
fitness center operation
fitness center management
Strive fitness consulting
We take the headache out of your fitness program. A full-service fitness consulting and management company, Strive helps you create an evidence-based fitness program. Incorporating industry best practices, we'll yield measurable results for you.
As a wellness program director, you know that fitness classes and services take your wellness program to the next level. They help your population with:
improving strength
increasing flexibility
optimizing cardiovascular health
preventing obesity
lowering high blood pressure
managing diabetes
Corporate wellness programs are an $8 billion-dollar industry. Research shows that employee wellness plans are effective at:
minimizing absenteeism
reducing health care costs
helping employees improve overall well-being
Successful workplace wellness programs have shown impressive results:
ROI of $3.27 in saved medical costs
ROI of $2.73 for reducing absenteeism
a 25% reduction in sick leave, workers comp, disability insurance, and health plan costs
These programs help employees improve healthy behaviors, like how often they exercise. In one study, 50% of employees participating in wellness programs, improved how much they walk. And 25% of employees participating, were closer to a healthy weight. To produce participant health improvements, and to deliver similar ROI, a wellness program needs to:
include appealing and engaging programming
feature easy-to-access classes, at convenient times
rely on evidence-based programs, for health improvement and disease management
comply with healthcare laws and regulations
satisfy requirements established by health insurance providers
accommodate your budget or wellness funding program (like Wellness Dollars)
These factors make the process daunting for HR professionals. It's overwhelming, making sure your program includes all of these elements. Even if you have an internal HR team or wellness committee, dedicated to the program' success. That's where we come in!  We have lots of experience running successful fitness programs. Applying our years of knowledge to your unique situation, we'll develop a strategic plan for your individual needs. Strive fitness consulting allows you to enjoy the benefits of a fitness program, while reducing the complications that come with it. Keys to success include:
Knowing which exercise classes to add.
Learning how to source fitness teachers and equipment.
Taking steps to protect your organization from liability.
Working with Strive, you can let us take care of everything . Our fitness consulting services include:
market and participant analysis
design and planning services
facility layout and equipment recommendations
strategic planning
recruiting and hiring
facility and program preparation
operational support
management services
What's Strive's working process like?
Working with Strive starts by scheduling an initial consultation with key stakeholders in your organization. This includes HR representatives, executive teams, risk management, and wellness committees. First, we'll identify goals for your fitness initiative. Next, Strive gathers data through employee surveys and consultation. We'll use the results to align corporate objectives with employee expectations and preferences. The result is the initial draft of a strategic plan, including cost estimates, for full development.
Upon approval from your key stakeholders, we'll finalize that strategic plan. This serves as a framework, for implementation of your program. We allow the program to evolve, as your company needs change. The process incorporates feedback mechanisms. Regular reporting and data analysis, help assess how your fitness services are performing. We can make adjustments, or add new classes, at any time.
Let our turnkey services lessen your administrative burden. We can establish a long-term sustainable wellness program that will:
Enhance your organization's health-positive culture.
Complement any existing employee well-being offerings.
What are components of Strive fitness consulting?
Practicability studies
Market and demographic evaluation
Competitive analysis
Space plan recommendations
Fitness and wellness program recommendations
Marketing and promotion recommendations
Complete financial analysis
Design consulting
Conceptual and strategic planning
Space program development
Equipment procurement and layout
Locker room design
Reception/front desk design
Data processing
Recruiting
Fitness Directors
Program Directors
Operation Managers
Fitness Specialists
Athletic Trainers
Massage Therapists
Group Fitness Instructors
Pre-opening services
Implementation plans
Hiring of all management and support staff
Creation of programming and web-based software- to manage business
Financial projections
Standard operating procedures and protocols
Strategic marketing
Soft and Grand Opening preparation
Daily operations
Systems development
Special health and wellness programs and events
Promotions and marketing
Facility maintenance
Turnkey staff and financial management
Supervision over all aspects of day-to-day operations- for the fitness facility
Member surveys for continual improvement
What about liability?
We'll eliminate your liability concerns, with our comprehensive liability insurance. This includes workers compensation and a provision of services. We've never had a claim in all our years of operation, but if something does go wrong, your organization is fully-indemnified of risk. It's just one more way Strive makes wellness easy!
Clients Love Strive Well-Being
Over the past 10 years, we've supported virtually every industry sector, including many Fortune 500 companies and government agencies.