Onsite & Virtual Group Fitness Classes for the Workplace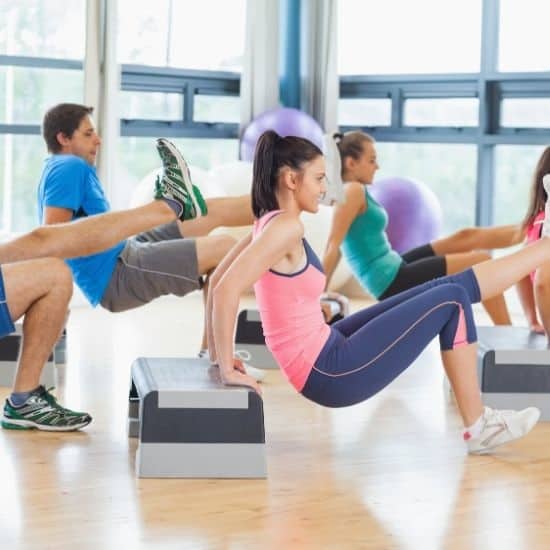 Corporate Onsite & Virtual Fitness Classes
Workplace fitness classes can be a core offering for corporate wellness programs with initiatives in fitness. Yoga can help employees manage:
Stress and anxiety
Physical activity

Weight management 
How Do Virtual Fitness Classes Work?
Employees register for their classes through Strive's registration platform. Strive fitness instructors go through a robust operating protocol and framework to ensure client employees have a positive experience every class. Virtual fitness classes are optimized for delivery including audio quality, background, and video standards.
How Much Do Corporate Fitness Classes Cost?
We believe simple pricing best serves the customer. Instead of separately charging for coordination, our online wellness platform, and everything in between, we offer it all in a single fully-burdened cost per unit.
Clients interested in weekly recurring classes over extended time frames also enjoy discounted rates per class. 
Frequently Asked Questions
What Sort of Screening Process Happens with Strive Fitness Instructors?
Strive instructors go through a rigorous screening process before they are presented to our clients.
They undergo thorough background checks
Thorough reference checks
Thorough certification checks (nationally recognized)
Meet experience requirements
Screened to motivate, encourage, & engage employees 
What if an Instructor Isn't a Good Fit With the Team?
We will take care of supplying a better match, because of how important it is to have instructors that harmonize with your team.
When we search for a replacement, we aim for a quick and seamless transition that doesn't interrupt the cadence of delivering your classes every week. New and long standing partners can expect the same attention for ensuring their teams can participate in their fitness classes without interruption.
How Does Strive Fitness Programs Handle Liability?
Strive has comprehensive liability insurance coverage that fully-indemnifies our clients of risk. We prioritize safety, which is reflected in our internal safety policies for staff, services, and facility management.