Virtual Fitness and Yoga Classes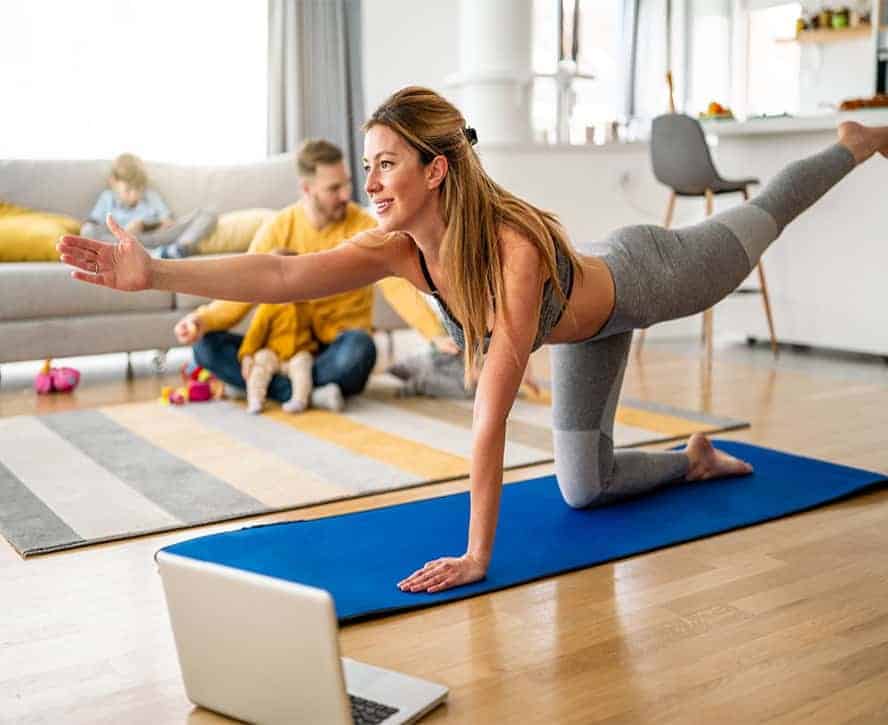 Virtual Fitness and Yoga Classes
COVID-19 pandemic has impacted every workplace. In response to the COVID crisis, we've deployed a suite of virtual classes to support and engage remote employees. Your employees working from home can participate in Zumba, yoga, HIIT, meditation, and strength training. These virtual solutions address:
stress and anxiety
mental well-being
physical activity
Strive Virtual Fitness and Yoga Classes 
Strive virtual fitness and yoga classes support and engage your employees working from home. Even during COVID-19, we make fitness easy for you. Strive is here to help your employees stay fit and well. Even during this difficult time, we make fitness a breeze!
How do Strive virtual yoga classes and fitness classes work?
Your employees view and seamlessly register for their selected classes via our proprietary registration platform. Strive yoga and fitness instructors go through a robust operating protocol and framework. Upon completion, they receive Strive virtual teaching certification. Our virtual fitness classes are optimized for delivery including audio quality; background; and video standards. The benefit to you, is a high-quality experience for your employees taking Strive classes.
Join our clients taking part in virtual yoga and virtual fitness classes:
the nation's largest health plans
insurance brokers
hospital systems
school districts
transportation agencies
federal agencies
counties and cities
Don't just take our word for it. More than 100 of Strive's elite instructors nationwide participate in our virtual fitness and yoga protocols. Currently we're delivering hundreds of virtual classes to our clients.
No need to worry about adding administrative chores to your busy day. Your Strive classes are fully administered and delivered in a turnkey fashion. We'll take care of:
Full coordination of classes
Communication and marketing administration
Variety of fitness and yoga class options
Proprietary online registration platform
Fully secured end-to-end encryption audio/video platform
HIPAA compliant
Utilization and engagement reporting dashboard
Clients Love Strive Well-Being
Over the past 10 years, we've supported virtually every industry sector, including many Fortune 500 companies and government agencies.