Community Fitness and Wellness Services
nationwide help seniors live healthy and fit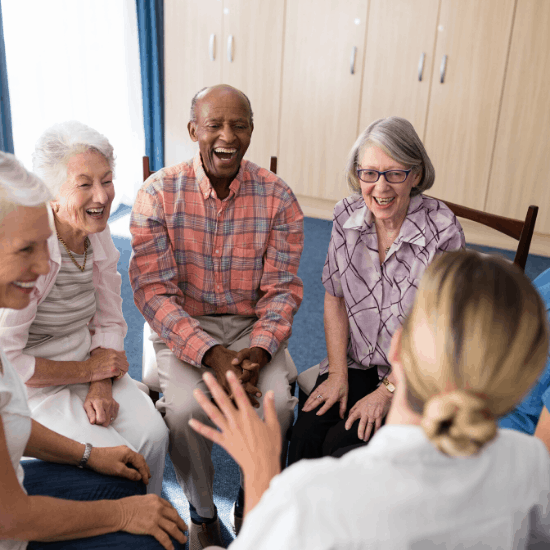 Community Fitness and Wellness Services
Strive community wellness services nationwide help seniors live healthy and stay fit. Fitness classes and healthy living workshops positively impact lives. Some of our most requested community programs include:
Evidence Based Well-Being Programs
Community Fitness and Wellness Services
Our community fitness and wellness services reach cities and municipalities nationwide. Strive delivers wellness programs to several large counties. Popular services we deliver to these communities are:
Fitness and wellness services for seniors
Our most requested community classes are on-site fitness classes geared towards seniors. We deliver lots of programs for aging populations to help keep them trim and fit.
Another important senior program we deliver is Tai Chi for Balance to help seniors reduce their risk of falling. Functional Fitness or Feeling Fit is especially popular for senior communities.
Strive delivers senior facing fitness and wellness programs all over San Diego county. Other community services provided to the senior population include Art Therapy and Dance Therapy. These are fun, engaging, and long running programs in San Diego.
More than 150 instructors weekly
In some of our large and long running county programs, more than 150 instructors are employed weekly, delivering classes.  Stephen Riesgraf, our account client services manager oversees their program management. Strive takes care of all administration and paperwork for the program.
We hire pre-screened instructors/ facilitators and take care of background checks. All enrollments and liability waivers are handled by Strive. We make it so easy for you! 
You don't have to worry about liability, as we addresses all liability, with a comprehensive insurance policy. Facilities coordination and scheduling is handled by onsite program coordinators for each community wellness and fitness program.